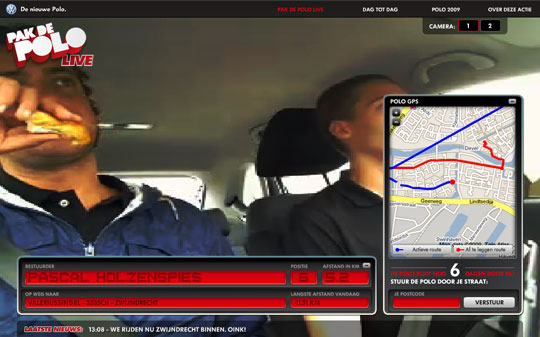 Last Thursday a new campaign for Volkswagen went live, which makes use of mobile streaming. I did some work for this in cooperation with Achtung!, before looking at what I developed for this campaign let me first give a nutshell introduction.
A new Volkswagen Polo is driving around in the Netherlands. When you see the car passing by, you can wave at the car, so the current driver has to stop and the new driver can continue the ride. Each day winner who drove the longest distance gets a ticket for the finale that takes place after the campaign. The one who wins the finale will win the car.
Visitors of the website www.pakdepolo.nl can see where the car is at this moment through several video streams and live GPS. You can leave your zip code on the website in to vote for your neighborhood, which could result in sending the car in that direction. The car is equipped with an custom written navigation system making use of Google maps and is in connection with the website. New routes can be pushed to the car. It is also possible to leave your mobile phone number or e-mail, in order to get a warning when the car is will cross your neighborhood.
I was asked to equip the car with all the technical stuff, as I have quite some experience with mobile streaming and equipping cars with it.
I had to:
Recreate and assemble the camera system.
Set up streaming to a Wowza server.
Real-time push GPS positions from the car to all clients over a RTMP (Red5) connection
Track distance per driver. (This was a real hassle, as the GPS devices which I've used gave unreliable positions once in a while)
Create a LED display showing a driven distance per driver. (This was custom made. A Phidget has been used as the interface between a laptop and the LED display).
Set up a local in-car network to set up a remote desktop between the laptop in front of the car, with laptops in the trunk.
Custom build all hardware in the car.
The following images show some parts of my work: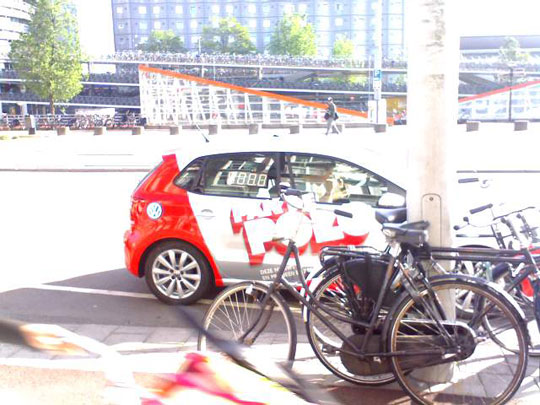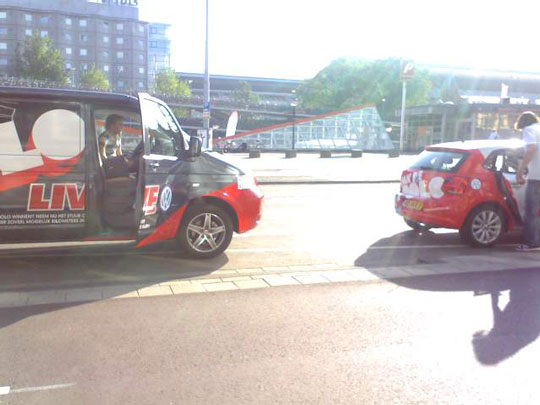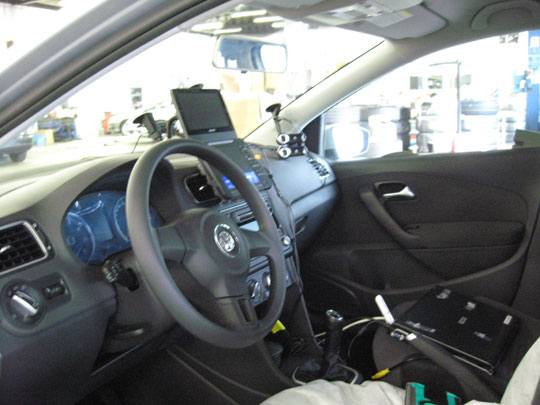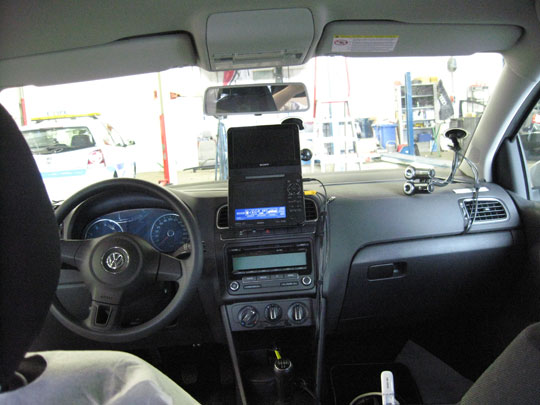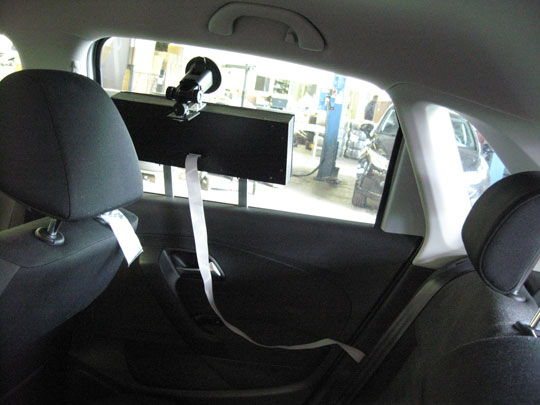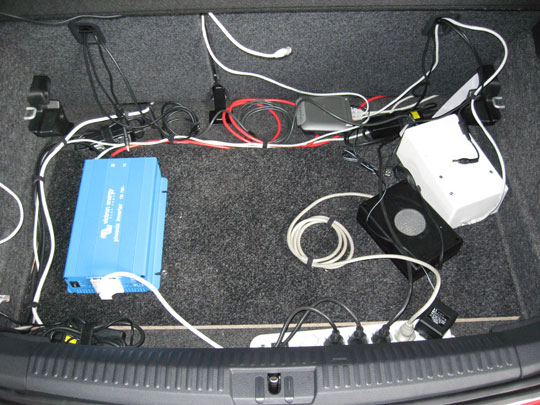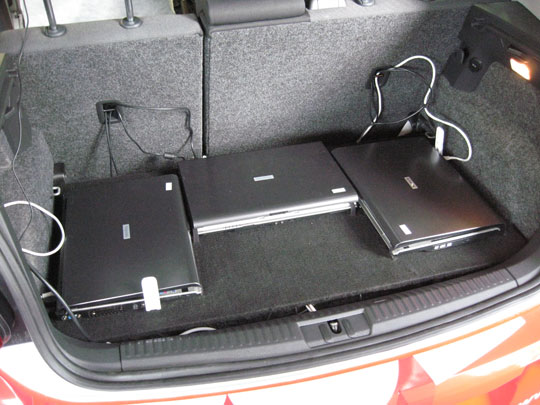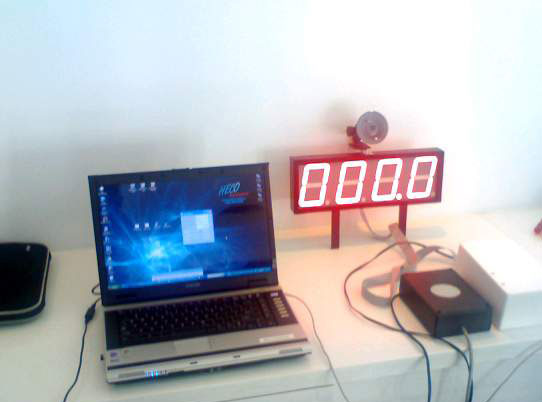 It was a lot of fun to create all this. It was also a pleasure to work with Achtung! and their very talented creative developer Patrick Pietens who did the front-end. The fun continues now the campaign is started and you can see who "hijacks" the car at this moment.
Take a look yourself at www.pakdepolo.nl
Update July 21st: There is also an English version of the website available www.pakdepolo.nl/en/